Hinsdale Magazine Home Design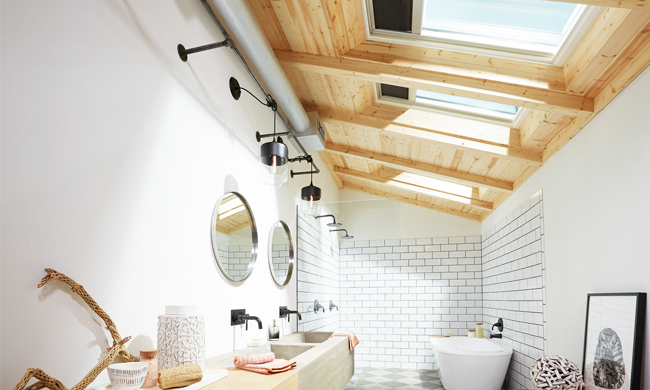 Reimagine Home Upgrades
Spring is an ideal time to reimagine your home and make upgrades to help create a fresh, welcoming vibe. Freshen up your space with simple steps like throwing open the windows, taking advantage of previously ignored spaces throughout your home and maximizing natural light. Find more tips to upgrade your home at whyskylights.com.
SOURCE:
Velux
7 Steps to Prepare for a Home Remodel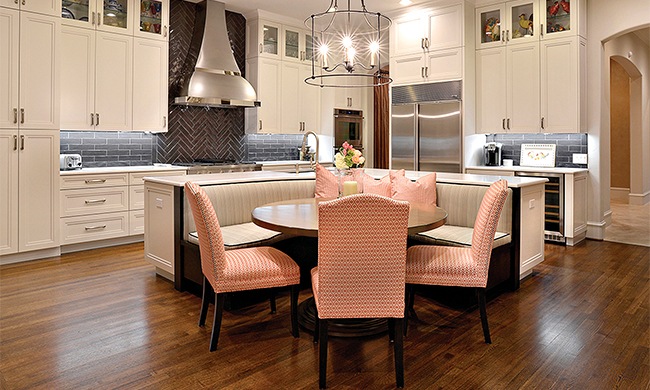 A homeowner's motivation for taking on a remodeling project can vary greatly, but there's one universal rule of thumb: home upgrades should add value, function or both. This step-by-step guide can help ensure you get the maximum return on your investment and make the most of your remodel.
Step 1: Identify Reasons for Remodeling
Deciding whether to undertake simple aesthetic changes or a full remodel can be difficult. One of the best ways to decide is to figure out why you are remodeling in the first place, whether it's to make your new house feel more like home or to update an outdated kitchen.
Step 2: Consider Timing
Many variables can impact the timing of your project, including the climate and exact nature of the job. For example, foundation work is easier when the ground is cold during winter. Spring tends to be busy for the construction industry, so you might pay premium rates for labor and materials, but it's also the perfect time to get a project done that you can enjoy throughout the summer. Summer months are ideal for indoor projects out of the heat. Also consider factors such as personal or professional obligations, or even an event for which you need the project completed.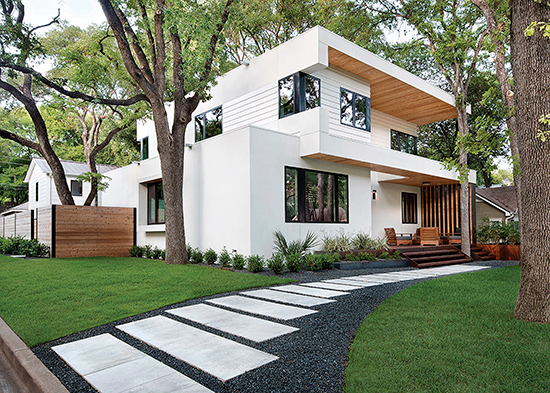 Step 3: Set Your Budget
Every home is unique in structure, age, quality and craftsmanship, which all impact the price of a remodel. Since no one can see through walls before demolition, the quote you receive may not be 100% accurate. However, a qualified remodeling company will be forthcoming about potential challenges. Account for these adjustments by planning for a 10% cushion, just in case.
Step 4: Hire the Right Team
To help ensure you find the right company for the job, do your research. Referrals from friends and family are one way to find a remodeler. Resources like the National Association of the Remodeling Industry provide unbiased information that can help you find qualified, certified remodelers in your area. With more than 5,000 member companies, the organization represents professional remodelers who adhere to a strict code of ethics. Many hold certifications in remodeling, kitchen and bath design and lead carpentry. 
Step 5: Establish a Written Agreement
Most companies insist on a contract to protect their own interests, but if they don't, you should. In addition to defining the scope of work and budget, a contract ensures all parties are on the same page with expectations about factors like timing, liability in the event of an accident and other practical matters. Contractors also often provide guarantees of workmanship, so find out what they cover for how long and include this information in your work agreement.
Step 6: Understand the Plan 
Keep the lines of communication open between you, the remodeling contractor and the work crew. Don't be afraid to ask questions. Let them know your family's schedule and circumstances that may affect their work, such as pets. Make sure to specify the best way to reach you and how often you wish to communicate about your project.
Step 7: Complete the Project
When the remodel is almost finished, walk through the area and note any adjustments that need made while the contractor is still on site. You should also take another look at the contract and confirm you have signed permits, receipts, change orders, lien waivers, warranties and manufacturers' guides at your disposal.
Find more remodeling advice and contractors in your area at remodelingdoneright.com.
Energy-Efficient Ideas to Upgrade Your Home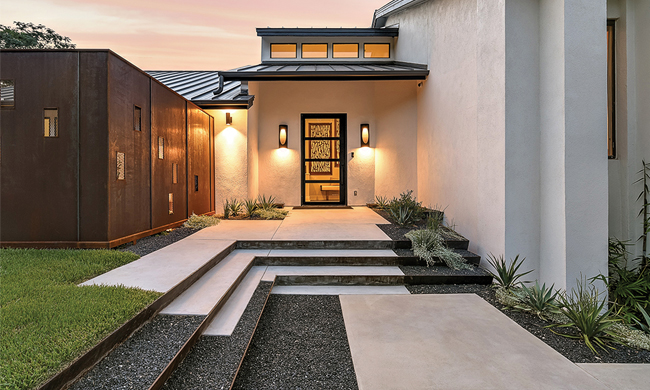 Energy bills are likely among the largest expenses for homeowners, but you can take action to lower those costs. During a remodel, a certified contractor can help you make smart decisions when it comes to selecting appliances, windows and insulation for your projects.
Though upgrades made with efficiency in mind can vary depending on the climate you live in, the biggest energy users are typically the heating, ventilation and air-conditioning systems and water heater, all of which make up about 60% of a typical home's energy budget.
Learn how you can reduce your home's energy reliance and environmental impact with these tips from the experts at the National Association of the Remodeling Industry: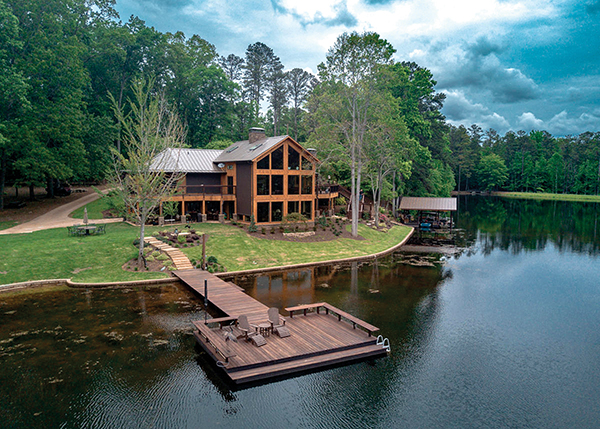 Heating and Cooling
Climate control is one of the largest home energy users. A programmable thermostat is a simple starting point and can save up to one-third of heating and cooling costs. Cutting-edge models can even learn your family's behaviors and tweak usage for maximum savings. Additional ways to save energy include sealing leaky ducts, cleaning or changing air filters regularly and replacing your furnace or air conditioner with an energy-efficient model, particularly if your heating and cooling systems are more than 15 years old.
Insulation
Studies show that only 20% of homes built before 1980 were well-insulated. Depending on when your home was built, adding insulation in the attic and walls can be one of the fastest and most cost-effective ways to reduce energy waste. Not only does better insulation reduce energy loss and improve comfort, it's an upgrade that generally adds to the value of your home with an estimated 95% return on your investment.
Windows
High-performance windows not only lower heating and cooling bills, they also reduce heat gain during warmer months and add a layer of insulation when you need to keep the heat inside. Triple-pane, Low-E insulated frame windows can save 33% of the heating cost for a typical home in cooler climates, and in hotter environments, double-pane, low solar-gain windows can reduce cooling costs by up to 32%.
Lighting
The average house dedicates 5-10% of its energy budget to lighting. To cut your use, switch to LED lights, turn off unneeded lights and, where possible, use natural light. Other measures, like relying on task lights and installing motion detectors, can help further limit your lighting-related energy usage.
Appliances
The refrigerator is a major energy drain, accounting for up to 15% of the energy bill in some homes, particularly models that are 15 years old or older. Design plays a major role in a refrigerator's efficiency; it needs adequate air flow for optimal function. Be realistic about your needs and only buy as big a unit as you require. Be aware that icemakers and dispensers not only add to the up-front cost, they're also less efficient. As with any appliance, shop for a model that offers as many energy-saving features as you can afford.
Landscaping
Trees positioned to reduce summer sun and winter wind can reduce a household's energy use by 25% or more. In summer, trees can lower air temperature as much as 9 F through shading and evapotranspiration. In winter, a well-designed landscape can cut heating bills by about one-third.
Find more tips for creating a more energy-efficient home at remodelingdoneright.com.
Plan the Ultimate Kitchen Upgrade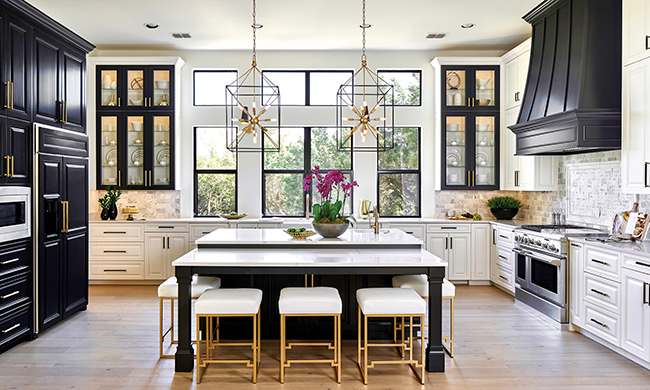 A kitchen serves as command-central of most homes, so it's also one of the first rooms homeowners choose when it's time to make upgrades. When approaching your kitchen remodel, it's important to keep your family's lifestyle at the forefront of your planning to create a space that fits the way you like to live.
Get the most livable space and enjoyment out of a kitchen remodel with these tips from the experts at the National Association of the Remodeling Industry: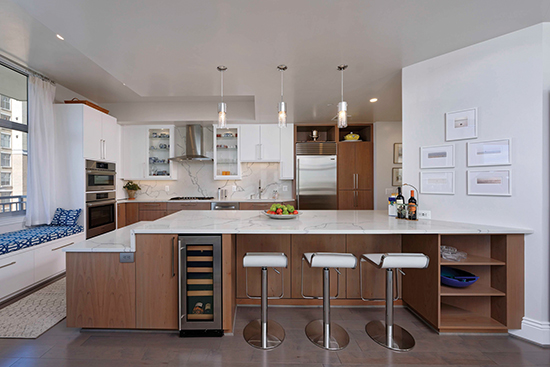 Make purposeful changes. A desire to bring your kitchen's style up to date is plenty of motivation for a renovation, but to get maximum benefit from your new space, spend time considering what functional improvements you can make, too. Do you need more cabinets for storage? Is there enough counter space for meal prep? Does the overall layout suit your family's needs? Even if you chose the original layout and floorplan, chances are good that over time you've found a few things you'd change given the chance to do it again.
Consider physical space. If yours is a family that cooks together, or if guests tend to congregate in the kitchen when you're entertaining, a renovation is the perfect time to make adjustments that accommodate more bodies in the kitchen. You might want more work zones for multiple cooks or an island or peninsula set away from the high-traffic zone for guests more interested in snacking and chatting than getting hands-on.
Evaluate your shopping style. You may be in the habit of doing your grocery shopping to fit your available space. However, with a larger refrigerator and more pantry space, your shopping habits could change, allowing you to become a bulk shopper or at least increase the time between shopping trips.
Be realistic about mealtime. If your family's activities have everyone eating at different times, you may benefit from a feature like a warming drawer that keeps dinner warm until each family member makes it home for a meal. Think about features that would make the table space more practical, such as task lighting so kids can tackle homework at the table or convenient access to power for laptops.
Choose appliances with care. It's easy to get carried away with all of the design elements that go into a kitchen renovation, but at the end of the day, remember the appliances are the true centerpiece of the space. Be sure to leave room in the budget to select the best appliances for your needs so you have all the functions, features and space to make using your new kitchen as enjoyable as possible.
Think into the future. A kitchen renovation can be a costly venture, so it's a good idea to project years down the road as you consider your needs. Are there features that would enhance the safety if a baby (that soon will become an inquisitive toddler) joins the family? Are there elderly family members may benefit from a lower or higher work station down the road?
Find more expert tips to inform your renovation planning at RemodelingDoneRight.com.